Huntsman partners with Keen to develop sneakers with bio-based polyurethane soles
PU World
2022-02-28 10:05:17
Huntsman's footwear experts helped Keen develop a breakthrough production innovation—a line of athletic shoes with bio-based polyurethane soles. Developed by Keen's Advanced Concepts team, the Field to Foot (F2F) sneakers feature a Huntsman-developed bio-based polyurethane system that contains by-products of agricultural processing.
China pu polyurethane foam factory Polyurethane systems range from 35% to 51% bio-content and have a lower carbon footprint than existing petroleum-based alternatives. Developed by Huntsman's Belgian Footwear Center, the system is based on Huntsman's DALTOPED ® S polyurethane technology platform and is a custom sole solution for Keen. The solution offers performance comparable to conventional systems in terms of resilience, resilience, hydrolysis, comfort and durability - but crucially, it is fully in line with the brand's vision for clean, eco-friendly, high performance The promise of technology infused into its footwear.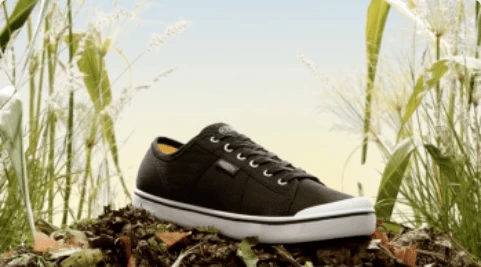 Discussions between Huntsman and Keen began in late 2020 and development work on the F2F project began in early 2021. Collaborating throughout the pandemic, Keen and Huntsman brought together experts from their global operations to collaborate remotely. Colleagues from the US, Europe and Asia were involved in the development, scale-up and production of the system. For the most part, teams interact online, but there are some face-to-face meetings at the end of the project. As the soles went into production, Huntsman's technical service team traveled to Keen's manufacturing facility in Thailand to provide on-site support.China pu polyurethane foam supplier
Keen describes its F2F sneaker, due in late September 2021, as one of its most important eco-friendly technology releases and a meaningful step towards setting a new industry standard for more sustainable footwear.
Dave Burge, a UK-based polyurethane specialist who worked with Keen and Huntsman to develop the technology, said: "The use of agricultural by-products in polyurethane is an important step in transforming the footwear industry's supply chain. And the science behind this shoe is serious business, But the products themselves are fun and familiar. The Field to Foot collection has a classic look and forward-looking, leaving a smaller carbon footprint on the planet. It reinforces our commitment to detoxing the planet, while demonstrating how cutting-edge technology can bring Come for fun and comfort."
China pu polyurethane foam manufacturer The F2F sneaker was originally released as a limited release in September 2021 and sold out quickly. Keen will roll out the product in full on August 1, 2022, and expects the project to have huge demand. Additionally, Huntsman and Keen are collaborating on several other sustainability-based projects as part of their joint effort to reduce the impacts of climate change.