PU Polyurethane Foam Self-Skinning Material Product Features
Finehope
web
2022-01-27 09:56:24
China pu polyurethane self-skin foaming factory relies on the foaming components to form a surface material and a foam core material at one time. It is a foamed plastic product with a solid skin formed by using a special process to form the polyurethane component at one time.
Since the self-skin foam has a high-strength outer layer, the overall physical and mechanical properties of its products greatly exceed those of ordinary polyurethane foams of the same density. On the contrary, under the premise of requiring the same physical properties, only self-skinning products of lower density are required. In this way, under the premise of quality assurance, the purpose of saving dosage and reducing product cost is achieved.
Polyurethane self-skin foaming material has the characteristics of heat preservation, heat insulation, sound absorption, shock absorption, flame retardant, anti-static, good air permeability, etc. industry and furniture manufacturing.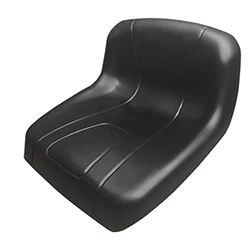 China polyurethane foam supplier Finehope produce pu foam products widely used in automobile steering wheels, PU armrests, seat cushions, bicycle saddles, motorcycle seats, easy chair armrests and headrests, accessories handles, crash pads, bumpers and various standing anti-fatigue pads, etc.
Features of PU polyurethane self-skin foaming products:
1. Extremely high impact resistance and wear resistance;
2. Light weight and high resilience;
3. The hardness can be adjusted according to customer requirements;
4. The surface is easy to color, easy to color as a whole;
5. It can be compounded with various materials according to the mold to make any shape;