BASF: Promote "carbon reduction" and "digitalization", and explore the sustainable development of the Chinese market
Amanda reprint
Reprint from: http://www.puworld.com/e's families. When
2021-10-27 16:52:16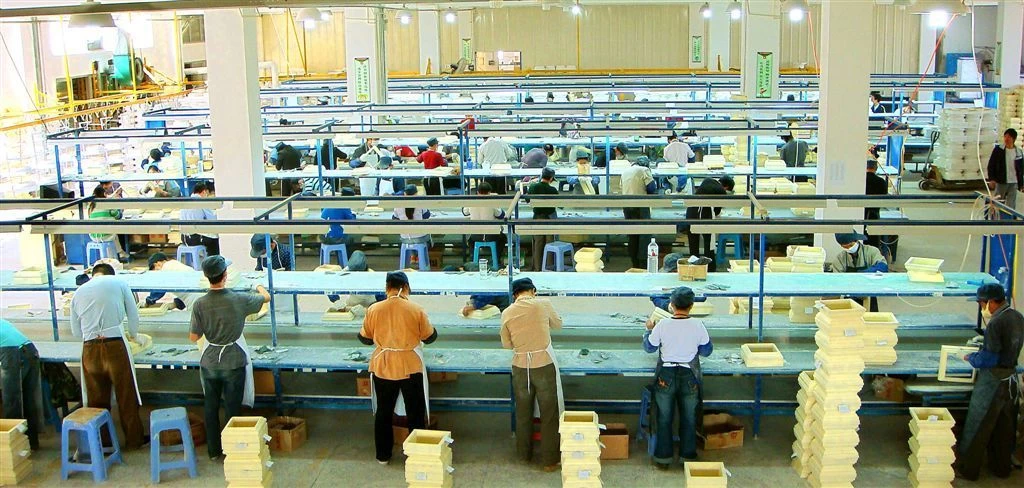 BASF: Promote "carbon reduction" and "digitalization", and explore the sustainable development of the Chinese market
Recently, BASF released the "Greater China 2020 Annual Report", which is the 13th consecutive year that the company has released a comprehensive report in the Greater China Region. Under the challenge of the continuation of the epidemic in 2020, BASF's business in Greater China has overcome various challenges and achieved sales of approximately 8.5 billion euros, a significant increase. At the same time, the company has also explored a new path in reducing its carbon footprint and digital production.
Take root in the "Chinese market": continue to invest in local production and innovation
Dr. Ke Diwen, President and Chairman of BASF Greater China, said: "2021 is the 136th year of BASF's business in China. This is a very long and remarkable history. Today, on a global scale, China has become our only company. The second largest market after the United States, BASF achieved a growth rate of 16% in China in 2020."
"In April this year, BASF's German headquarters announced its global results for the first quarter of 2021. It performed well and achieved double-digit growth, while the growth rate in China was even higher. China has become the world's largest and fastest growing In China's chemical product market, all upstream and downstream sectors of China's chemical industry chain have very strong demand for chemical products. BASF has always been committed to its growth in China. We hope to develop side by side with Chinese customers and continue to contribute to China's development in the new era. We have made our contribution in the phase. We have found that this market is now increasingly in need of high-quality and innovative products."
"We will continue to increase investment in China, on the one hand, local production capacity, on the other hand, research and development and innovation. In terms of production capacity, in May 2020, the first batch of BASF's Guangdong Zhanjiang integrated base will officially start piling and construction. The batch plant will produce engineering plastics and thermoplastic polyurethane. This base with a total investment of up to 10 billion U.S. dollars will become BASF's third largest integrated base in the world. In terms of research and development, the construction of the third phase of BASF's Shanghai Innovation Park began in April and is currently underway. Construction is in full swing. The third phase of the project will have a large number of R&D facilities online, as well as some test-type factory equipment, with a total investment of 280 million euros. As the innovation hub of BASF in the Asia-Pacific region, the innovation park has now served China and even 220 patents have been created for new products worldwide."
Practicing "Carbon Neutrality": One goal, multiple initiatives
In September 2020, at the United Nations General Assembly, China clearly stated that its carbon dioxide emissions should reach a peak before 2030, and strive to achieve carbon neutrality by 2060. At the National Two Meetings this year, "Carbon Peak" and "Carbon Neutrality" were included in the government work report for the first time. BASF has long set a global environmental protection goal: reduce greenhouse gas emissions by 25% by 2030 (compared to 2018), and achieve net zero emissions by 2050.
Dr. Ke Diwen said: "These goals are highly consistent with China's carbon neutrality goals, and we are devoting ourselves to the development of green and environmental protection. In the past four years, BASF's total greenhouse gas emissions in all manufacturing bases in China Continue to reduce. In addition to greenhouse gases, BASF also closely monitors the emissions of other air pollutants, including carbon monoxide (CO), sulfur oxides (SOx), nitrogen oxides (NOx), ammonia and other inorganic compounds, as well as dust and non-methane. Volatile Organic Compounds (NMVOC). In 2020, BASF's air pollutant emissions in Greater China will be reduced by 16%. This is due to the many technical improvements we have made, including the installation of some online products in some manufacturing bases in Shanghai and Jiangsu. Monitoring devices, as well as internal alarms and early warning devices. These technologies not only ensure that we further comply with China's increasingly stringent chemical emission standards, but also further help us to minimize the impact on the environment in the process of increasing production capacity."
Dr. Ke Diwen added: "We have been advocating the concept of integration. In the past few decades, BASF has adopted such a production system. We have brought together different factories and production bases in a very intelligent way. The waste energy generated becomes the energy source of another factory, and the waste products produced in one factory become the raw material of another next-door factory. In this way, BASF will reduce 6.2 million tons of carbon dioxide emissions worldwide in 2020. BASF has a total of six The integrated production base, one of which is in China, reduced carbon dioxide emissions by 530,000 tons last year."
In order to further reduce carbon emissions, BASF began to experiment with renewable energy. It is reported that the first batch of installations at BASF's integrated base in Zhanjiang, Guangdong will use 100% renewable energy power. In addition, BASF's new photovoltaic installations at the Shanghai Caojing site and Pudong Science and Technology Innovation Park can provide approximately 1,300 kilowatts (kw peak) of solar energy. These measures further reflect the company's commitment to green and sustainable development.
China pu foam mold shape products manufacturer Finehope will also take action to reduce carbon emission.